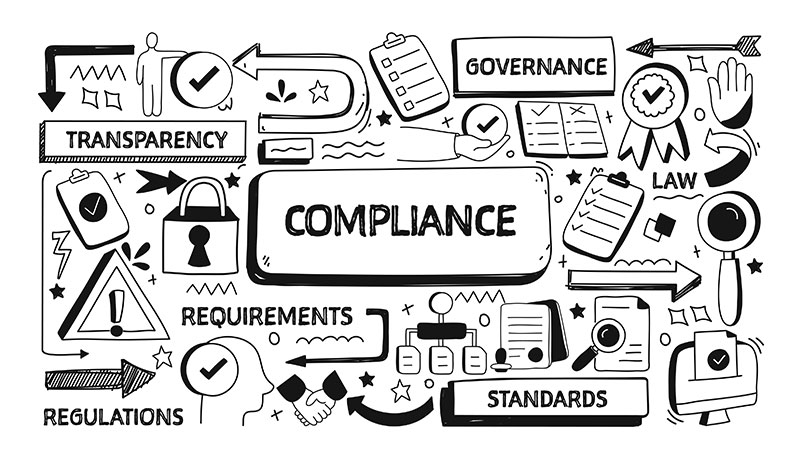 Meet John, a small business owner who started his own cannabis dispensary a few years ago. Despite his passion and hard work, John encountered a major setback when he failed to keep proper track of his inventory. This mistake led to heavy fines and legal troubles that nearly bankrupted his business.
John had always been passionate about cannabis and understood its positive impact on people's lives. He started his dispensary with the intention of providing high-quality products and exceptional customer service to his community. However, he quickly became overwhelmed by the complexities of running a business in the highly regulated cannabis industry. He failed to implement proper inventory tracking systems and didn't keep accurate records of his sales.
This mistake led to an audit by state regulators, who discovered discrepancies in John's inventory. He was fined heavily and faced the possibility of losing his license to operate. Fortunately, John was able to turn things around by hiring a compliance officer and implementing strict protocols for tracking his products. He learned the hard way that compliance and record-keeping are crucial in the green space and that mistakes can have the potential for irreversible consequences. So, to help passionate business owners like John, we will explore the importance of understanding cannabis compliance measures and provide tips that can keep your company ahead of the regulatory curve in the ever-changing landscape of the green industry.
What is Cannabis Compliance?
Cannabis compliance refers to the strict observance and fulfillment of regulations that govern the industry. Regulation adherence helps to build trust with consumers and regulators, which is essential for long-term success. A prime example of proper compliance measures includes budtenders correctly labeling products at the time of sale, every time. This abidance includes everything from obtaining proper licensing to following strict production and labeling guidelines.
Staying Ahead of the Regulatory Curve
To stay ahead of the regulatory curve, it is crucial to keep up to date with the latest changes in cannabis industry regulations. Businesses must maintain a continuous commitment to this, which can be done by following industry news and trends, attending conferences and events, and networking with other industry players.
Utilizing Compliance Technology
Compliance technology is an essential tool for businesses operating in the green space. Utilizing the proper technology can help to streamline compliance processes, automate tasks, and reduce the risk of human error. With government mandates demanding cannabis organizations provide production, cultivation, shipping, and sales information to monitor the distribution process, having the right tools is more than necessary. Compliance technology can include everything from seed-to-sale tracking software to inventory management systems.
Hiring a Compliance Officer
To further enforce abidance to regulations, hiring a compliance officer is an excellent way to make certain that your business stays within the boundaries of the law. A compliance officer is responsible for ensuring that the business adheres to all ongoing and updated regulations and laws. Collaboration with management is also a binding part of this role to identify hazards, certify fulfillment of OSHA requirements, and ensure loss prevention methods conform with privacy and other applicable laws.
Developing Compliance Policies and Procedures
Compliance with policies and procedures is essential for ensuring your business conforms to all corresponding regulations. These policies and procedures should cover everything from obtaining proper licensing to product labeling and testing. Best practices for developing adherence to policies and procedures include involving staff in the process, training staff on policies and procedures, and regularly reviewing and updating for full verification that all required compliances are being met.
Abidance to regulations is critical for businesses operating in the cannabis industry. By prioritizing compliance in the green space, businesses can ensure that they are operating within the boundaries of the law and maintaining public safety, product quality, and consumer protection. Businesses can also build trust with consumers and regulators, which is essential for long-term success in the industry. At Hybrid Staffing, we understand the significance of compliance in the cannabis industry, and we are committed to helping businesses find the top talent they need to drive growth and success.