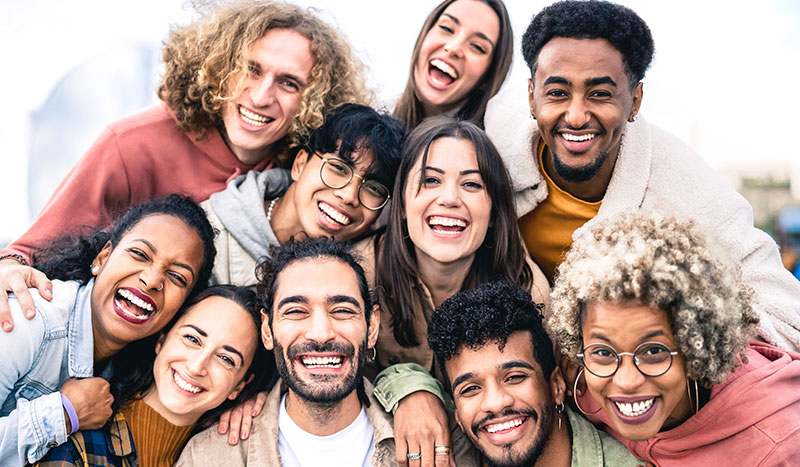 The cannabis sector is quickly developing, necessitating the recruitment of diversified staff. A varied workforce not only fosters inclusion and innovation but also leads to a greater knowledge of the numerous populations served by the sector, eventually driving development and success.
A diverse staff tremendously influences any firm, including those in the cannabis market. Inclusion in teams brings a range of distinct views and abilities, often leading to fresh ideas, impactful problem-solving, and enhanced overall performance. A varied workforce builds an empathetic working atmosphere, with the employee experience as its core priority.
Weighing the Benefits for Inclusive Success
A diverse workforce in the cannabis industry provides numerous benefits, including:
🌿 Improved decision-making and problem-solving via multiple individual perspectives.
🌿 Increased customer satisfaction and market reach by better understanding relevant audiences.
🌿 Enhanced innovation and competitiveness through fresh viewpoints and ideas brought by diverse teams.
🌿 Boosted employee satisfaction and morale as employees feel valued and appreciated for their unique skills and outlooks.
Challenges to Overcome
Though there are numerous benefits to promoting an inclusive work environment, it is critical to recognize that the cannabis sector has several challenges to smooth over to attain diversity, equity, and inclusion (DEI). A lengthy history of lack of diversity and marginalized populations experiencing considerable hurdles to market entry are two critical problems to overcome in the cannabis industry. Marijuana Venture, a professional cannabis publishing organization, stated that non-white ownership had decreased significantly in the last year, falling from 20.7% in 2021 to 15.4% in 2022. Women currently account for 22.2% of all owners, up from 19.9% in 2021. Minorities currently make up just 12.1% of cannabis sector executive roles, down from 13.1% in 2021 and significantly below the pre-pandemic high of 28% in 2019.
Bias and discrimination in hiring and promotion practices continue to be challenges. Moreover, the stigma associated with the lack of inclusion in the cannabis industry can deter some individuals from seeking employment in the field, further limiting the pool of potential green-friendly talent.
Building and Achieving a Diverse Workforce in the Cannabis Industry
A concentrated effort and commitment to DEI are essential to establish a diverse workforce in the cannabis sector. Companies may start by developing a diversity and inclusion plan, collaborating with groups that serve excluded populations, and providing DEI training and education. Social equity policies, such as those found in the legal cannabis market, are one example. Social equity policies aim to reduce the disproportionate impact of the War on Drugs on communities while also assisting these groups in participating in the legal cannabis sector. According to Forbes, these efforts have the potential to alter the variety of legal cannabis business ownership significantly. For example, the Seeding Opportunity Initiative in New York awarded its first few hundred dispensary licenses to residents convicted of cannabis-related crimes.
Accountability and progress tracking are also essential in developing a diverse workforce. Companies should track and report on their progress toward diversity and inclusion goals, making adjustments as needed to guarantee continuous growth. Additionally, organizations can encourage internal diversity and inclusion by offering employee resource groups, DEI committees, and frequent training and development opportunities.
Achieving Success through Diversity in Cannabis
The success of an organization in the cannabis industry is closely tied to diversity in its workforce. A diverse team brings numerous benefits, including better decision-making, higher customer satisfaction, enhanced innovation, and increased employee morale. Despite this, the industry still faces challenges in promoting DEI efforts. To overcome these challenges, businesses must take active steps to create a workforce that reflects the diversity of the communities they serve. This can be achieved through proactive hiring practices and a commitment to diversity and inclusion in all aspects of the business. By prioritizing DEI, the cannabis industry can not only thrive but also drive growth and positively impact the communities it serves. Companies that invest in diversity and inclusion reap not only internal benefits but also contribute to the industry's overall success.