By Joe Stalsworth
When people first consider working in the cannabis industry, they think of it as a place to hang out with "stoners" and have a chill time. The truth is that the cannabis industry is just as much work as any other industry out there. The job titles might seem a little more catchy, but what do they actually mean? The question is; what jobs are in-demand and what do they mean?
Cannabis Cultivators
Oftentimes people compare growing cannabis to growing tomatoes. While there are some similarities, it really goes to show some of the unfamiliarity behind the plant. You could absolutely throw a seed in a planter and hope for the best, but when growing for a company that relies on the quality of a product, hopes and wishes will not get you very far. Cannabis cultivators are those who have taken time to perfect their craft with proven scientific reasoning. The cultivation sites for many cannabis companies are sterile, lab-like green houses. Rows of perfectly spaced plants getting specific hours of light versus dark, precision measurements of water mixed with nutrients, and a very close eye on any ailments that the plants show. Adjustments must be made.
For example, do you know what to do when the outer area of a leaf starts to discolor? We do not, which is why we stick to staffing! Many growers have gone to school for Horticulture degrees. They have experience with the fragile ecosystem that is a large-scale commercial farming business. Many have certifications from various cannabis classes held online or at one of the many in-person options popping up all over the country. It is one thing to have a great yield in your garden at the end of the year but being responsible for literally thousands of plants and millions of dollars is an entirely different beast.
Cannabis Retail
Often referred to as "budtenders," cannabis retail workers are truly the heart of this industry. Without this vital staff, there would be no way for novice recreational consumers or medical patients to purchase with a feeling of confidence. The people ringing you up at the dispensary are a wealth of knowledge! They will be able to help with product types, modes of consumption, terpene content, cannabinoid profile, and so much more.
Here is how we like to put it. If you went to a restaurant, would you rather take your wine pairing advice from a frat boy that has the most experience with drinking A LOT, or the trained sommelier who can recommend the best blend for your evening? The same applies to cannabis. Just because you have been smoking weed for 15+ years, does not necessarily mean that you are knowledgeable about cannabis. The perfect candidate has a vast understanding of the endocannabinoid system, the entourage effect, smoking versus vaping, tinctures, extracts, etc. This candidate also needs to be compassionate as they will often encounter consumers who have never tried this. Patience is key. Many candidates have completed a program that teaches everything that they need to know about the process. We recommend looking into Green-flower.com.
It is important to note that in some states, like Connecticut, you are required to be a registered Pharmacy Technician in order to dispense or complete any cannabis transaction.
Cannabis Dispensary Manager
While having the proper "budtenders" is important, all ships need a reliable captain. Dispensary Managers need to have all of the skills mentioned for Retail positions, plus a few that set them apart. Inventory management in most legal markets is strict and closely watched by the states governing cannabis regulators. Luckily much of this is monitored by a hybrid POS and Inventory management software, specific to cannabis.
There are many programs out now that take the guess work away. However, it still needs proper input by anyone accessing the system. In a retail environment, that means anyone at a register, fulfilling orders, stocking, etc. The manager has the ability to lead their team in an organized and thoughtful way. Cannabis is a competitive market, so these managers are often responsible for meeting sales goals, keeping inventory properly stocked, dealing with customer complaints, and employee disputes. Balancing this while maintaining a happy and productive working environment can be challenging.
Experience is absolutely required!
The key takeaway when looking at becoming a part of this budding industry (pun intended), is the importance of treating it like you would with any other job. The cannabis space is full of amazing opportunities and growth, but it is fiercely competitive. Always be sure to review the job requirements on a listing to make sure you are putting your best foot forward. At Hybrid Staffing, we can help find the perfect job for you. Give us a call!
---
A division of Excel Partners, Inc., Hybrid Staffing is backed by twenty-six years of experience placing accounting and financial professionals across a variety of industries and our skilled candidate pipeline is growing daily.
Ready to grow your business?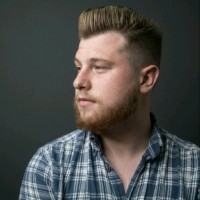 Joe Stalsworth
Cannabis Staffing Consultant
203.978.6214