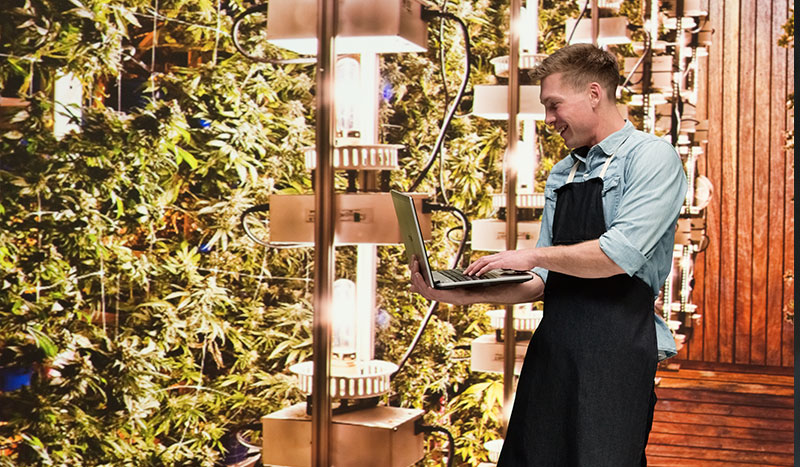 Finally, you have found the budtender that checks off all the boxes. Check, check… wait a minute, where did they go? This is constantly happening. You find the right candidate with all the perfect qualities to help your business grow, but they leave the company within the year. All of this makes you frantically wonder, what is happening? Well, there are many factors to consider, and here at Hybrid Staffing, we want to help you go through the necessary strategies to step up your budtenders' employment experience.
What Is Happening in the Cannabis Space?
The cannabis industry is growing exponentially, especially in the past 2 years with many breakthroughs in legalization and cultural acceptance. Employers are hiring budtenders at a high rate to help meet the demand in this evolving space. The industry has grown so fast that many businesses don't have the resources or time to focus on employee experience, resulting in an alarmingly high employee turnover rate.
Studies from Headset, an industry-leading cannabis data company, provide insightful information on the matter. According to their statistics, approximately 55% of budtenders who worked at any point over the previous 12 months had departed by the end of that time period. This information is a wake-up call to many in this industry. A key action to overcoming this hurdle is to understand the elements of the overall employee experience and to improve this through organizational change.
Retailers in the cannabis sector are still in the early stages of defining an ideal employee experience. To stay ahead of employee turnover and keep your best workers from jumping ship, understand your employees' needs and take time to consistently connect for the best results in retention and overall employee satisfaction.
Employees Are More Than Your Most Important Asset
You may think that your employees are the most important part of your business. In fact, it could be argued that they are actually the only part. Without your employees, your customers have no one to rely on in terms of opinion or industry knowledge.
Your employees are considered the influencer – someone whose personal brand will drive customers to your business. Most cannabis purchases are made from others' points of view on the product, so having retained, long-term employees will make the customer experience memorable and build purchaser loyalty.
Steps to Take in Retaining Green-Friendly Talent
As you work to attract and retain the best talent, you must shine the spotlight on making employees feel valued:
Recognize employee contributions and offer opportunities for growth (encourage learning new skills).
Engage in open and honest communication with your employees.
Create a positive work environment where team members feel free from judgment.
Creating a positive company culture where employees feel valued, and experience open communication goes a long way in retaining talent. Employees want to feel like they're part of a team and contributing to something bigger than themselves. Take a step back and ask yourself, am I offering an opportunity for employees to learn, grow, and take pride in their efforts?
The Road Ahead in a Growing Industry
With many ongoing breakthroughs and changes in this industry, it is evident that organizations must retain talent to meet continued demand. The 'green rush' is not slowing down anytime soon, so consider what employees need and how you can create a strong work culture that is competitive and fulfilling.
Hybrid Staffing is here to help you find the right talent that is the best fit for your organization's development. Our combined recruiting and industry experience make the hiring process a breeze and allow you to focus on what matters, growing your business.