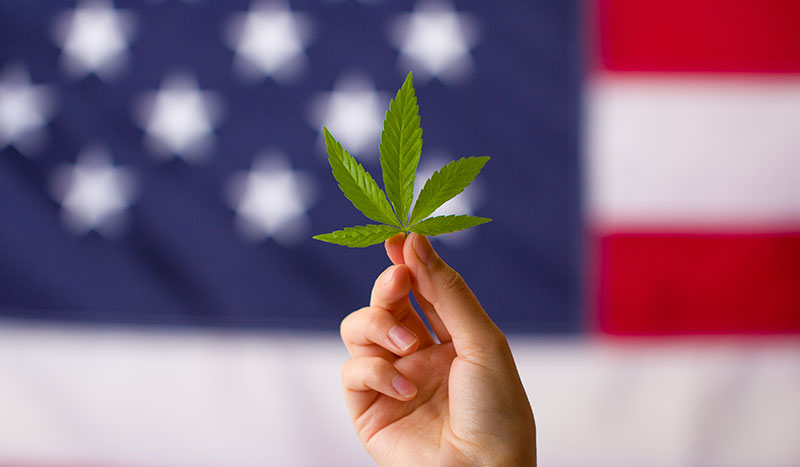 It's happening! What's happening, you may be wondering? The cannabis space is becoming a more integrated part of society, and its full speed ahead into 2023. As the cannabis industry continues to mature, the opportunities for growth and expansion are endless. 2022 was a big year for this space, as there were states taking action across the U.S. by legalizing marijuana for both medical and recreational use. With the potential for federal legalization on the horizon, the industry is on the brink of a breakthrough. 2023 seems like a promising year of exciting developments and new opportunities, not just for businesses, but also for individuals looking to start a career in the cannabis industry. Join us as we explore the State of Cannabis in 2023 and discover the opportunities that lie ahead for this dynamic and rapidly growing industry.
More States Are Pushing for Legalization
2022 really set the stage for the legal growth of the green space that's likely to continue this year. According to Forbes, there are currently 21 states and Washington, D.C., which have legalized recreational use for adults 21 years and older, while 37 states have legalized medical marijuana programs. An additional 11 states permit the use of products containing CBD and small amounts of THC. So, what does this mean for the market? Well, it means there are expanding job opportunities, more businesses opening, and more research being conducted in the field. The legal cannabis market is expected to continue its rapid growth, with estimates that it will reach $42 billion by 2026.
Pivotal Changes in Reform and Connecticut Opportunities
Legalization was a big step in the right direction last year, but there was one topic that really caught the attention of the public: reform. One of the most significant steps towards cannabis law reform in 2022 was President Joe Biden's announcement to "grant a full, complete, and unconditional pardon to all current United States citizens and lawful permanent residents who committed the offense of simple possession of marijuana in violation of the Controlled Substances Act" and "all current United States citizens and lawful permanent residents who have been convicted of the offense of simple possession of marijuana in violation of the Controlled Substances Act." This is a historic step towards righting the wrongs of the past and allowing more individuals to participate in the legal cannabis market.
Additionally, more states may legalize marijuana this year. Overall, this implies that more individuals will have access to cannabis for medical or recreational purposes and more job prospects for green industry positions. Cannabis jobs are increasing in cultivation, production, sale, research, and other areas. As Connecticut's cannabis industry continues to expand with the legalization of recreational marijuana sales, local businesses are ramping up their hiring efforts. One of the first medical marijuana dispensaries in the state, which opened in February 2022, has announced plans to add 40 new team members to keep up with growing demand. As the market evolves, there is a greater need for talented employees to support and drive recreational sales.
Be a Part of the Cannabis Industry Transformation
At Hybrid Staffing, we are committed to helping both candidates and clients navigate the ever-changing landscape of the cannabis industry. Our goal is to connect top talent with leading companies in the cannabis industry and to help clients build a strong and diverse workforce. As the cannabis industry continues to evolve, Hybrid Staffing is here to provide the hiring resources you need to succeed.
2023 is shaping up to be an exciting year, with more states researching and legalizing marijuana, and more job opportunities available. It's a perfect time to join this growing industry and be a part of the change.