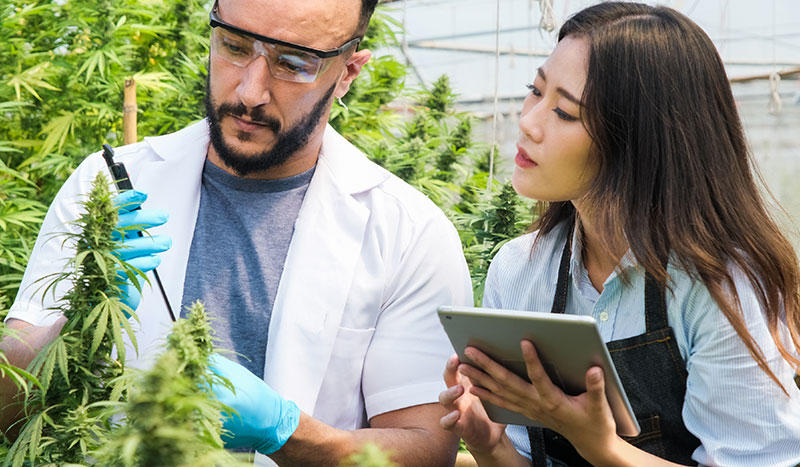 A cannabis employer – we will call him Brad – finds the candidate he's been looking for. A person who is seemingly perfect for the position and is excited to begin their new journey in the green space. However, Brad has a problem on his hands; he isn't sure how he will onboard this employee effectively. With the industry standards evolving and organizational growth top of mind, Brad realized it was time to consider an onboarding process that will not only train new employees but enhance retention and employee growth opportunities.
The Green Space Is Growing Up
The legal cannabis industry is booming, but it has a lot of growing up to do in the process. This means that getting the right candidate is a great first step in the success of your business, but it is only part of the picture. Companies in the marijuana industry need to focus on their onboarding program so they can find, hire and retain workers in an ever-changing space.
With 37 states having medicinal cannabis access and now over 20 states with legal recreational use, it's safe to say that this industry is no longer an afterthought. Consumers now have more options than ever before when purchasing a strain or edible product – making the employee's knowledge of the industry and products a top priority to provide the best in customer experience.
As cannabis continues to be legalized across the United States, businesses face unique challenges as legal regulations vary by state, resulting in varying business types and employee positions.
Employees Want a Dedicated Onboarding Process, Even in the Cannabis Space
Onboarding is the process of getting new employees up to speed with the company they are joining. For cannabis jobs, employees need to know what it means to work in a legal pot business and how their job figures into the larger organizational structure. Be sure you are considering these key onboarding components when creating an onboarding plan:
Provide a sound understanding of what the employee's position does and means for the organization.
Give a clear representation of your company's values, policies, and procedures, and own your culture.
Involve all levels of the company in the process.
Be open to any and all questions and frequently inquire if an employee needs additional information or help.
Onboarding Takes Time and Requires Flexibility for the Best Outcome
According to Kallidus, an industry-leading HR and Learning & Development software company, data suggests that new hires have a 25 percent productivity rate in their first month on the job after completing new employee training. The number increases to 50 percent in their second and 75 percent in their third month on the job.
Onboarding is a process that cannot be performed as a quick race to the finish line. Employees respond much more effectively to learning over time, so they can retain information more thoroughly than they would in a one-week onboarding program. Flexibility is also an essential factor to consider when evaluating your employee learning programs. Onboarding should be customized to fit your company and its culture. It should be an extension of the true work environment.
A program that works well for one company might not work well for another, so it's important that you customize your onboarding processes based on your needs. The same goes for how it is executed for employees. While there should be a set structure of fundamentals, an effective onboarding program will leave room to focus on an individual's strengths and weaknesses.
Cannabis Businesses NEED an Effective Onboarding Program to Thrive
The cannabis industry is exploding with opportunities for entrepreneurs, investors, and consumers. It's also a growing market for job seekers looking for work in green industries. This challenges employers who need to find qualified workers quickly but don't want to compromise the culture of their business. To prepare and retain the best talent, prioritize your onboarding process and ensure that all employees are up to date on all relevant information before they start work, meaning less turnover and more productivity for the success of your business. The team at Hybrid Staffing understands all things cannabis, and we want to see your business successfully grow in the green rush. Our specialized team is here to connect you with the best-qualified candidates ready to learn and thrive in your organization!