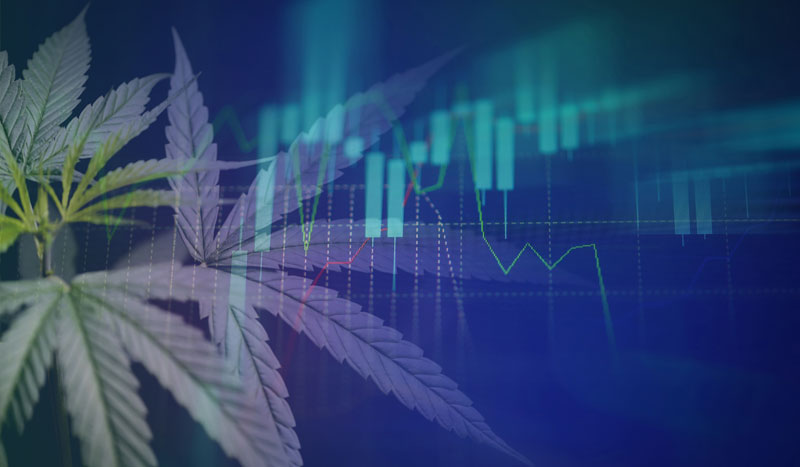 Imagine this all-too-common, possibly familiar scenario: you've devoted countless hours to creating your company from the ground up, and you're proud of what you've managed to do. Your charming and welcoming dispensary, let's name it Leaf Green United, has gained popularity among both locals and visitors. You appear to have a devoted clientele, a solid group of budtenders, and a distinct future outlook. However, economic circumstances out of your control start to happen, and the world's problems begin to dominate — the economy slows, the products don't sell as frequently, and budgeting becomes nearly impossible.
You're left wondering what just happened. What should I do? How do I keep my company afloat? Our dedicated team at Hybrid Staffing wants to ensure you are equipped with the right information to help you succeed in your green-friendly endeavors. That's why our team has compiled a list of the top 5 most effective steps to take during economic uncertainty in the cannabis space.
1. Diversify your product offerings. If your business relies heavily on a single product or service, consider expanding your offerings to include a more comprehensive range of products. This will not only help you reach a broader customer base, but it will also give you more options to fall back on if one product or service becomes less popular or profitable. Consider other product types, such as:
THC-infused edibles
Live resin edibles
Cannabis vape products
Cannabis-infused beverages
Edibles have seen an increase in popularity in the U.S. market, with their category of sales growing from 10.7% to 12.1% of total sales in September 2022, according to Headset, a real-time cannabis data and analytics firm. Gummies currently reign on top for edible sales – making up 73.9% of sales in the U.S. In order to effectively evaluate your current inventory, it is important to identify trends in sales across different product categories and offer consumers a range of appealing options.
2. Strengthen your financial foundation. Make sure you have substantial financial controls in place and monitor your cash flow closely – this will help you identify potential issues before they become major problems. It's also a good idea to build up your savings and reduce your debt as much as possible, as it will provide a cushion if your business experiences a downturn.
3. Be strategic about your marketing. In times of economic uncertainty, it's important to be strategic about how you spend your marketing dollars. Focus on tactics that will provide the greatest return on investment, such as targeted social media advertising or email marketing. Avoid wasting money on tactics that aren't effective in the cannabis space, and perform industry market research to evaluate and pinpoint what marketing efforts do not provide a valuable return on your investment for your business.
4. Prioritize customer service. In tough economic times, customers are looking for value and reliability. Make sure your business is meeting these needs by providing excellent customer service. Take the time to ensure your organization and team are prompt to customer inquiries, address any concerns they may have, and offer promotions or discounts to loyal customers.
5. Stay informed and adapt to changes. Economic uncertainty often means that the market is constantly changing. Keep an eye on industry trends and market conditions, and be ready to adjust your business strategy as needed. To keep your business competitive in an ever-evolving space, it may be necessary to alter your product offerings, adjust pricing, or explore new ways to reach customers. Adapting to changes as they impact the cannabis industry is a fundamental way to stay resilient in times of adversity.
Maintain Success in the Face of Economic Change
Preparing your cannabis business for economic uncertainty is essential for weathering the storm. By diversifying your product offerings, strengthening your financial foundation, prioritizing customer service, and staying informed about industry trends, you can protect your business and even thrive in challenging times.
At Hybrid Staffing, we specialize in providing top-quality staffing solutions for businesses looking to grow their success in the cannabis industry. Our team of experienced professionals is dedicated to finding the best candidates for your company's needs, ensuring that you have the talent and resources you need to grow.